The Swedish Prologis team dedicated this year's IMPACT Day to Ågrenska, a national center of excellence for rare health conditions and other disabilities with a center located on Lilla Amundön.
Since 2013, Prologis' IMPACT Day has been our global day of service, where staff members put down their pens and roll up their sleeves to serve the communities where they live and work. May 12 marked the 11th annual event, and the Swedish team dedicated the day to Ågrenska, where we painted and fixed up the property to prepare for the summer season.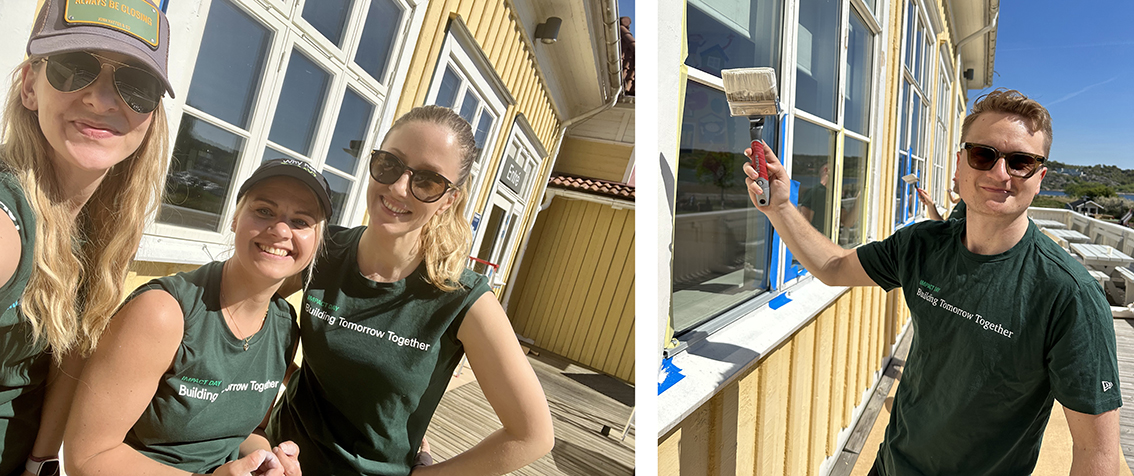 Ågrenska is a nonprofit organization that provides support, relief and a gathering place for families with children who have rare diagnoses. The center offers daily activities, summer camps and other programs.
Prologis IMPACT Day is based on the company's core values of Integrity, Mentorship, Passion, Accountability, Courage and Teamwork (IMPACT). For approximately 2,500 employees in 19 countries across the globe, it's a day to give back to their communities and make a difference in the lives of others. Worldwide, Prologis teams up with many organizations, supporting environmental, human welfare and educational causes. In previous years, the Swedish team has worked on environmental campaigns, traffic safety, renovation of community spaces and support for adaptive sports.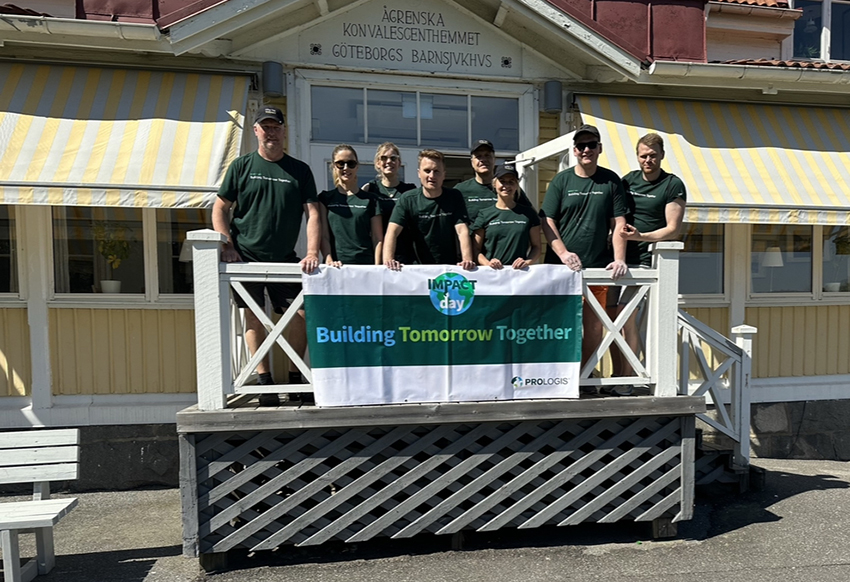 IMPACT Day is one of several ways Prologis contributes to our local communities:
Since 2013, employees have volunteered nearly 80,000 hours.
Prologis' Space for Good Program has provided 200 million Swedish kronor (SEK) of in-kind logistics space donations over the past five years (2018-2022).
We donated 25 million SEK of in-kind logistics space through our Space for Good program in 2022.
Since 2018, Prologis and the Prologis Foundation have made nearly 170 million SEK in charitable contributions to nonprofit organizations in the communities in which we operate.
Prologis encourages employees to give and volunteer on an individual basis through our Matching Gifts and Dollars for Doers programs.
Read more about Ågrenska.
Older Article
Prologi's Q1: Strong balance sheet creates opportunities