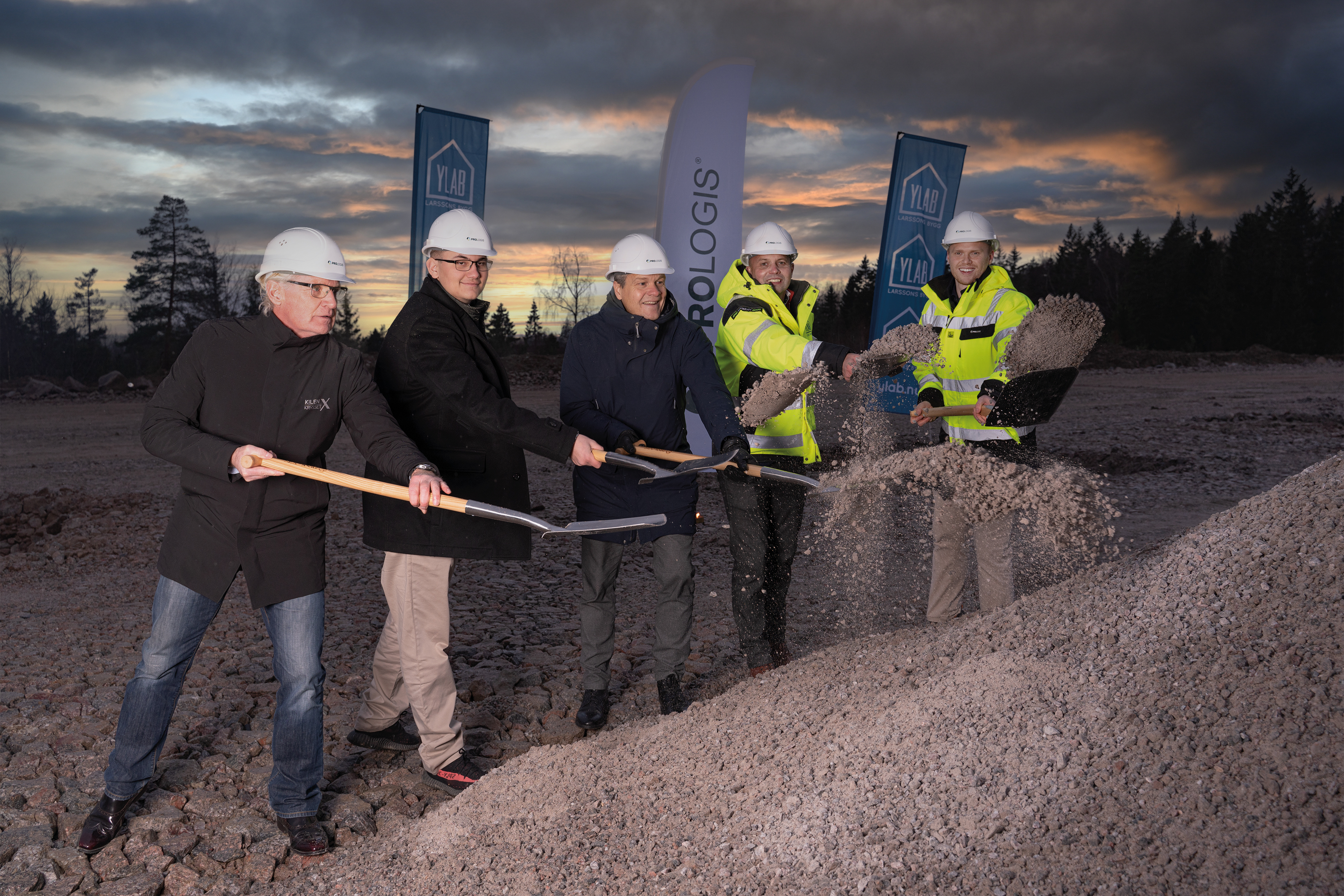 Yesterday, logistics real estate company Prologis broke ground for its latest project: a modern logistics property with high sustainability ambitions and many extra features. The 20,000 square meter facility is expected to be completed and ready for occupancy by the turn of the year 2023/2024.
Rosersberg DC4 is the newest in a series of projects built by Prologis in the Nordic market, where the company currently owns and manages 34 high-quality distribution centers and warehouses. With the construction of Rosersberg DC4, Prologis further strengthens its presence in the Stockholm area.
The state-of-the-art logistics property will cover approximately 20,000 square meters and be built on land acquired by Prologis in June, 2022. Designed with flexibility in mind, the building can be rented as separate units or as one large facility.
"Different solutions for the loading docks are also possible, either a larger loading dock with a through flow via cross dock or two separate units," says Tony Johansson, head of development Prologis Nordics. And through modern building technology, the number of pillars inside will be reduced to increase flexibility in how the floor space can be used.
Rosersberg DC4 will also boast other notable features, such as solar cells on the roof, large windows for natural light, daylight-like LED lighting, and self-irrigating vegetation for an enhanced working environment and good air quality. The property is directly adjacent to green space, where outdoor patios are planned for access by employees.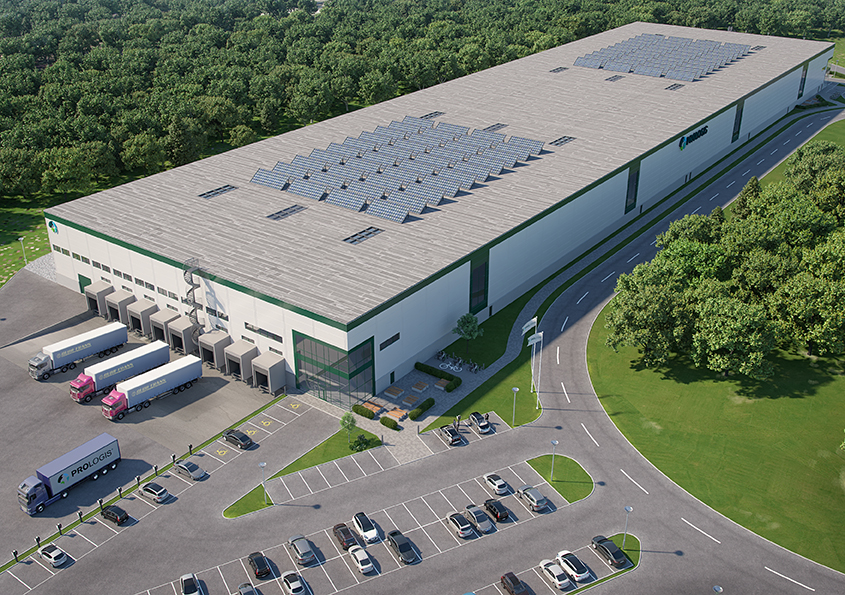 Sustainability in focus
As an industry leader in sustainability-recognized properties, Prologis has high ambitions for all new buildings, which are accredited according to BREEAM, a method of assessing, rating and certifying the sustainability of buildings. With Rosersberg DC4, the goal was raised from BREAAM's level of "Very Good" to "Excellent." Additionally, the carbon footprint for construction is offset by donations to Cool Earth, an organization that protects endangered rainforests.
Rosersberg DC4 is ideal for any enterprise in need of quality logistics space that meets high sustainability standards and provides a great work environment. The location's multimodal location makes for one of the most attractive logistics hubs in the Stockholm region.
"The proximity to road networks, trains and flights gives companies efficient opportunities to reach Stockholm city, Mälardalen, as well as the rest of Sweden and Europe. The area also has excellent commuter access via Stockholm's public transport and can be reached via buses and commuter trains", says Gunnar Gillholm, VP country manager at Prologis Nordics.
The construction contractor for the project is YLAB Larssons Bygg AB.
Newer Article
Prologis Properties Facilitate Goods Equal to Nearly 3% of the World's GDP