Strategic capital in numbers
Why invest with us
We leverage our distinct corporate structure and industry-leading position to deliver substantial added value for investors, as evidenced by our proven investment track record.*
Owner/Operator Model
We directly manage the entire life cycle of our properties and streamline services and support for our customers.
Customer Centricity
We build lifelong partnerships with our customers and listen, learn and use the power of our scale to solve their pain points, delivering value beyond real estate.
Access to Proprietary Pipeline
Our open-end funds have periodic access to newly developed, income-producing assets from Prologis.
Scale
Our global scale allows us to offer our customers a wide array of unique real estate solutions while generating operational efficiencies for our business.
Sector Specialization
Investing in, owning and operating logistics real estate properties is our only business—we benefit from a concentrated focus with clear objectives.
ESG Leadership
From building certifications to carbon strategies, labor solutions to solar development, we are a leader in delivering tangible ESG solutions and value to all our stakeholders.
(Click here to access EU disclosure information.)
*Past performance does not indicate future results.
Investor alignment
Prologis is resolute in aligning its interests with those of our investors and thus has established a number of measures to ensure alignment over the long term.
Co-Investment
We are a material investor in all our Strategic Capital Funds, with co-investment levels ranging from 15 to 55 percent. As a general partner, we provide investors security through our durable, A-rated balance sheet, best-in-class portfolio and customer-centric focus.
One-Portfolio Policy
We operate on an ownership-blind basis so our teams on the ground can focus on creating operational excellence across all Funds and ventures.
Allocation Policy
We include a rotational policy to ensure consistency of deployment across ownership. Generally, the real estate investment trust (REIT) will not compete with any Fund or venture for an investment opportunity. When a property is within a Fund's investment guidelines, it is generally allocated to the Fund, not the REIT.
Current funds
Our nine vehicles, each with specific geographic and risk profiles, target logistics real estate located in high-consumption, high-barrier-to-entry markets. By leveraging the scale and scope of the Prologis platform, our vehicles focus on delivering industry-leading, risk-adjusted returns with a superior investor experience.
Private, open-ended funds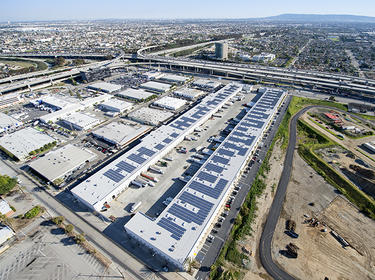 Prologis Targeted U.S. Logistics Fund
Formed: 2004
Strategy: Core
Region: United States
Buildings: 735
MSF: 123
Prologis Co-Investment: 27%
Prologis European Logistics Fund
Formed: 2007
Strategy: Core
Region: Europe
Buildings: 628
MSF: 148
Prologis Co-Investment: 23.8%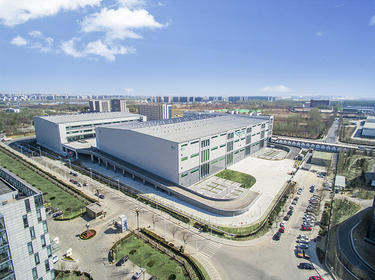 Prologis China Core Logistics Fund
Formed: 2019
Strategy: Core
Region: China
Buildings: 100
MSF: 28
Prologis Co-Investment: 15.3%
Additional Ventures
| CO-INVESTMENT/VENTURE FUND | FORMED | TYPE | STRUCTURE | STRATEGY | REGION |
| --- | --- | --- | --- | --- |
| Prologis European Logistics Partners | 2013 | Private JV | Closed | Core | Europe |
| Prologis China Logistics Ventures | 2011 | Private JV | Closed | Development | China |
| Prologis U.S. Logistics Venture | 2014 | Private JV | Closed | Core | United States |
| Prologis Brazil Logistics Venture | 2019 | Private JV | Closed | Core and Development | Brazil |
| FIBRA Prologis* | 2014 | Public | Open | Core | Mexico |
| Nippon Prologis REIT** | 2013 | Public | Open | Core | Japan |
*Trades on the Mexican Stock Exchange
**Trades on the Tokyo Stock Exchange
This does not constitute an offer to sell or the solicitation of an offer to buy securities in any existing or to to-be-formed issuer. Any offer or solicitation will only be made by means of a complete Memorandum and definitive documentation in a transaction exempt from the registration requirements of the Securities Act of 1933, as amended and applicable laws in any other jurisdiction in which securities may be offered.