Tony Johansson is Head of Development Management, Nordics and he's leading the team responsible for the overall development for Prologis in the Nordics. Together they run several construction projects where the main focus is always on the customer.
Over the years, Tony Johansson has accumulated over 100,000 square meters of development experience. He started at Prologis as project manager Nordics in May 2019 and moved to Head of Development Management, Nordics at the beginning of 2022. "I'm responsible for the team that manages the entire development process for a logistics property from the time the land is identified until the building is completed and leased," he says.
He says that satisfied customers are always the main focus of the team and that he has a clear picture of how this is best achieved.
"Ensuring that the tenants are satisfied with the product they rent is of course very important, but even more important is the journey we make together with the customer during the development of a property. Many of the clients I am still in close contact with long after a project is finished, even if their and my new day-to-day duties do not intersect. Nothing is more important to us than that the customer sees us as a reliable one-stop partner that meets more needs than the traditional landlord does."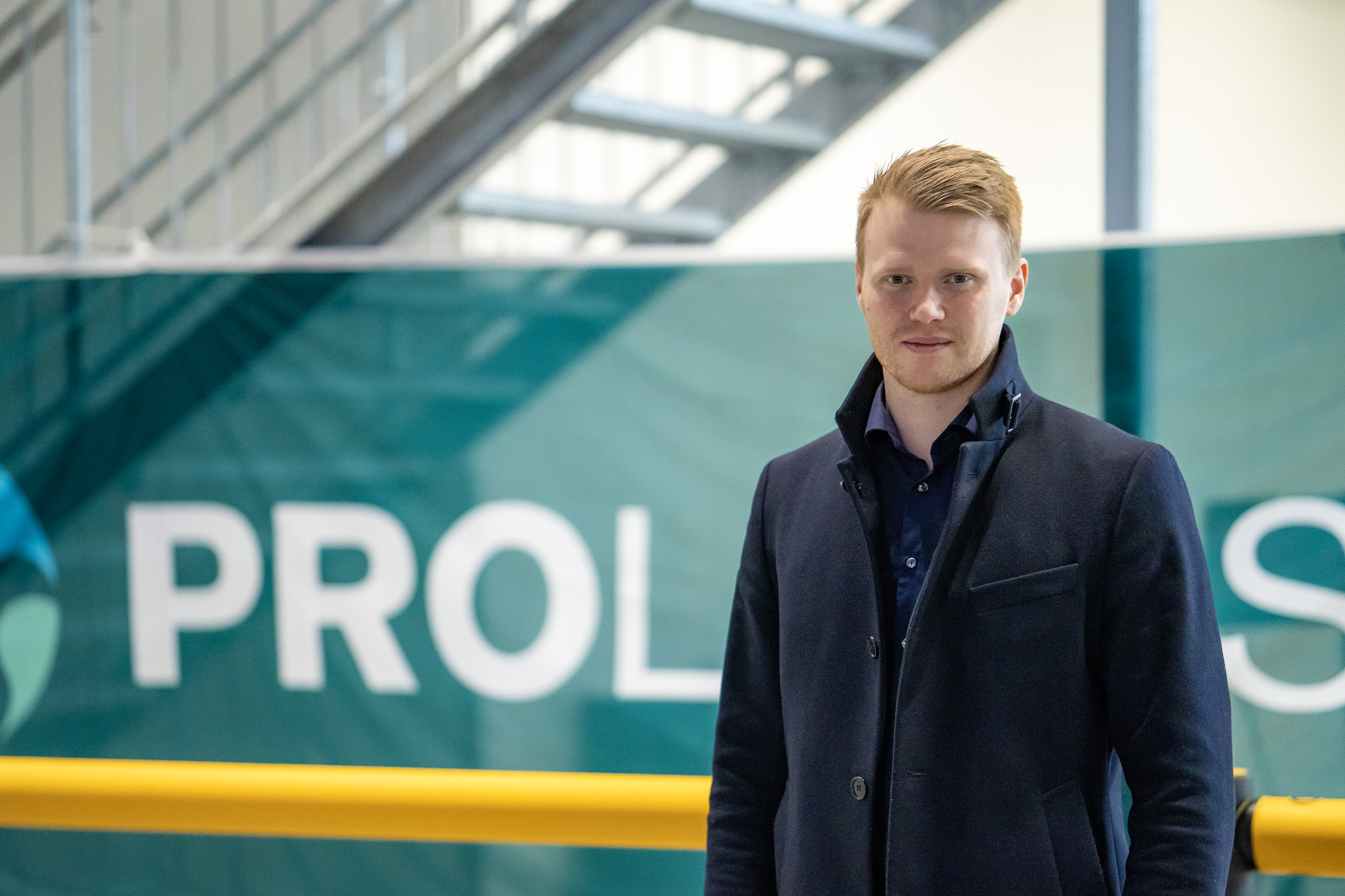 Tony has a bachelor's degree in construction engineering and structural calculation from Halmstad University and has worked for Prologis in various roles since May 2019. Previously, he worked as a project manager at a Swedish precast concrete company for two and a half years.
"Working for an international large-scale company like Prologis and all the knowledge it brings is a privilege. I have learned more or less all I know from my fantastic colleagues, above all about the real estate industry in general and everything outside of construction itself."
Tony also says that his biggest hobby suits well with Prologis thoughts and ambitions around health.
"I have a great passion for training that I share with my family, so I am happy that the training aspect reappears in many of our projects. It shows not least in the form of PARKlife, our way of promoting a healthy lifestyle."
When asked how he sees Prologis future, he highlights the commitment to ESG (environmental, social and governance) as something that will lift the business and the buildings to a new level. "This work will not only increase efficiency and revenue, but also differentiate Prologis as a company and improve talent recruitment," concludes Tony.
Older Article
IMPACT Day 2023: A Contribution to a Valuable Summer